Not too much more to do. Just waiting on the optical/hard drives.
Thermaltake TX case
Antec Quattro Modular 850 PSU
ASUS Rampage Formula X48
4GB OCZ Reaper DDR2-PC8500
Core 2 Extreme X6800 stock 2.93Ghx (will be higher when I'm done
)
EVGA 8800 GTS Superclocked (It's for my girl, and will do
)
Zalman CNPS-9500 CPU fan
Vista Ultimate 32-bit
On the way.....
2 160GB Seagate SATA II hard drives set up in RAID 1
Optical drives?? Still have not ordered. I need to get on the ball!
Look at the tiny cute mid-sized Dell next to it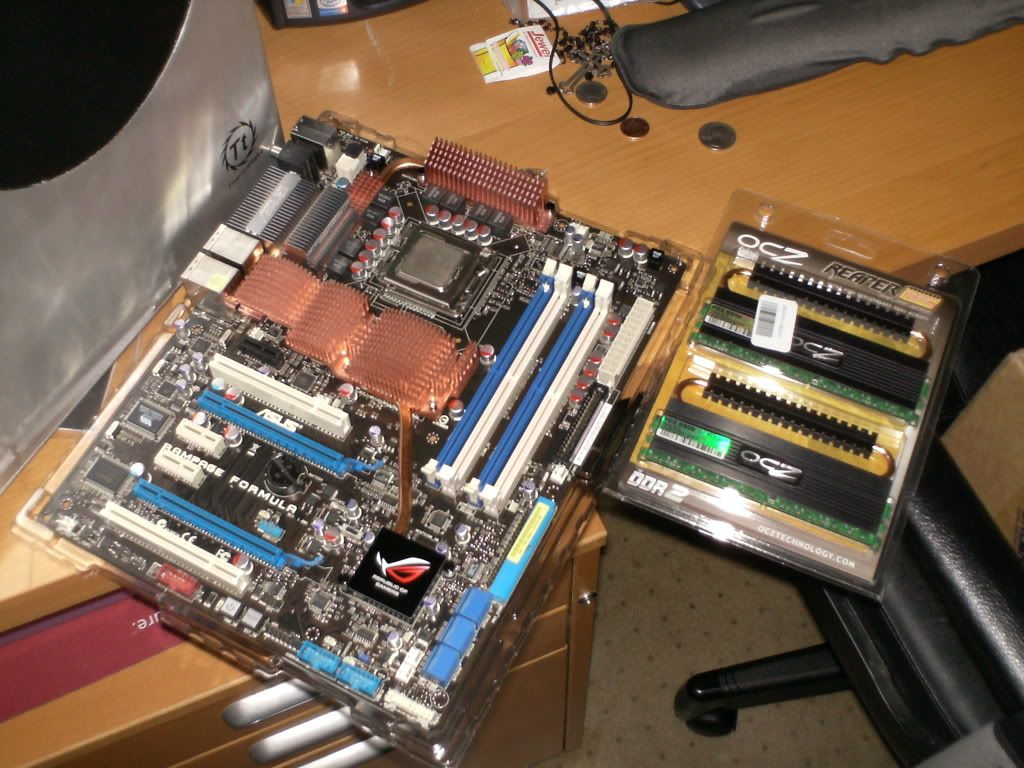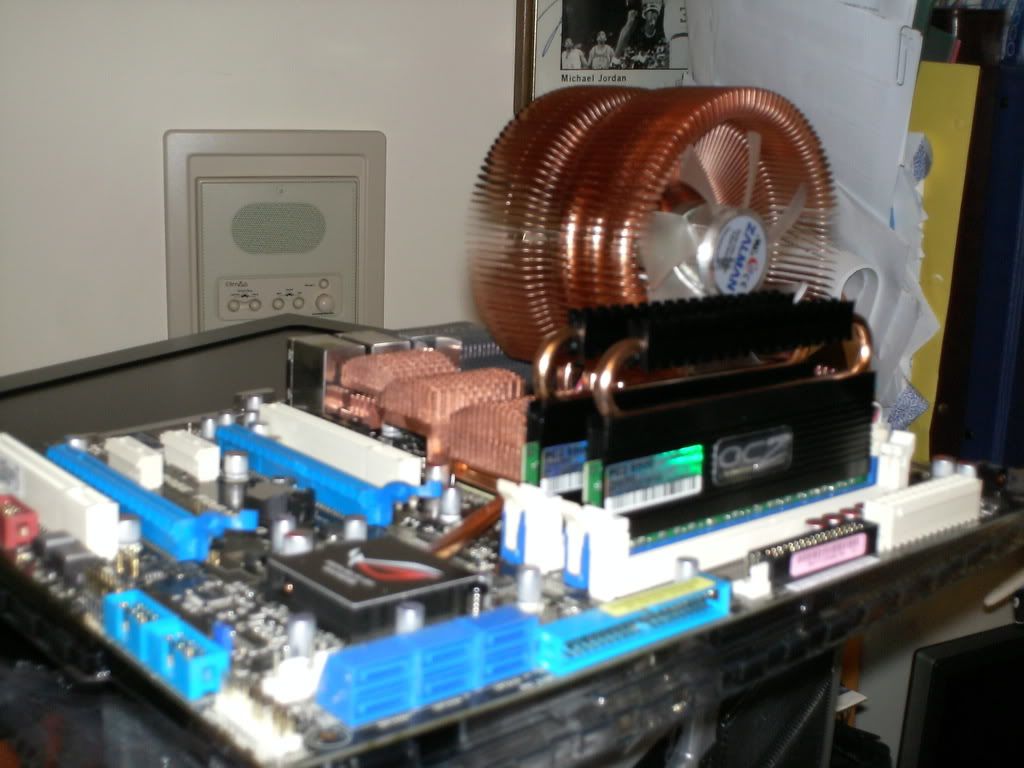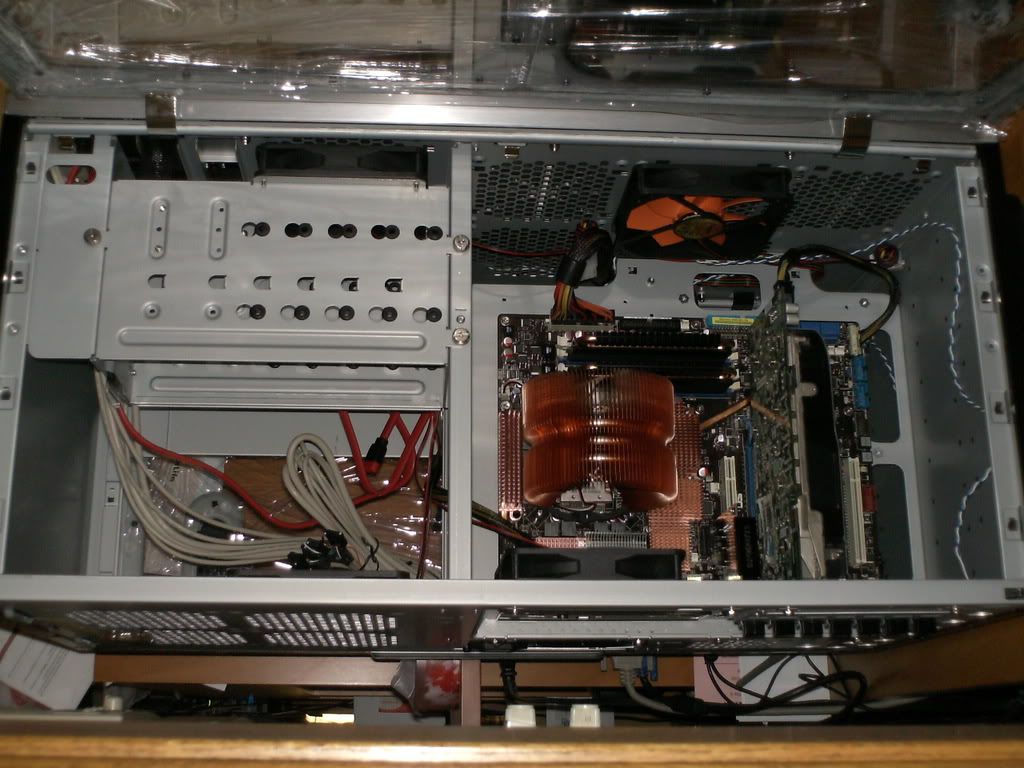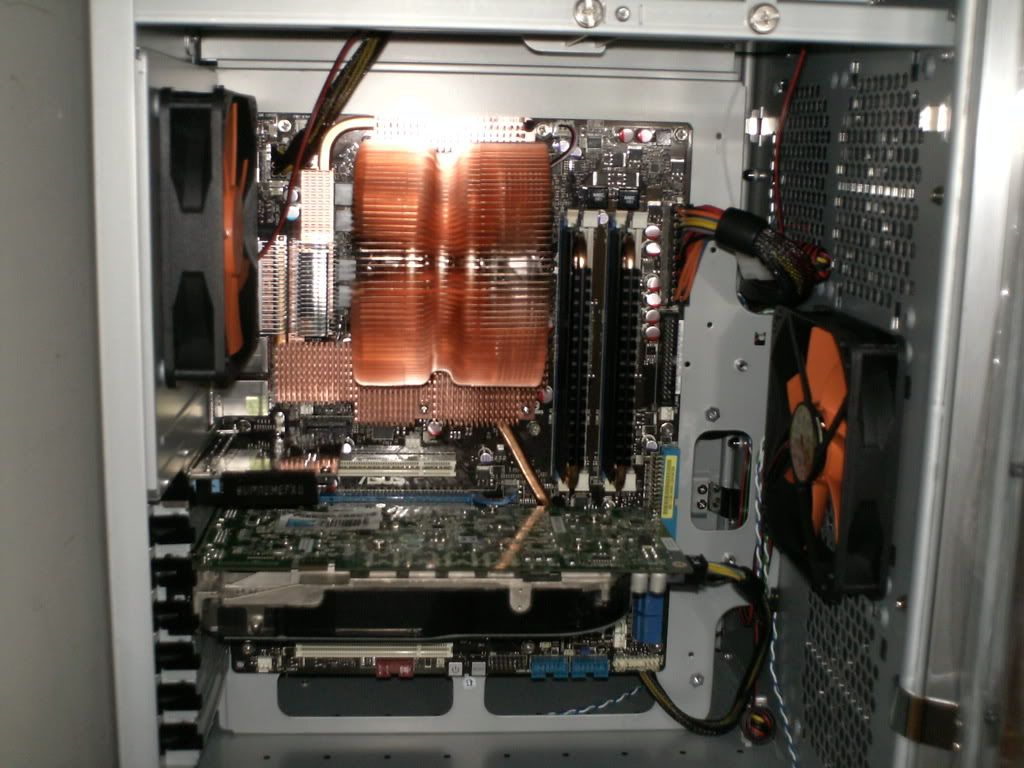 P.S. This is a huge case. lol Not too deep, but a lil wide and tall. It can also house a secondary ITX mobo (or some killer water cooling
)
_________________
We're all here for fun, so fuck the bullshit!